Sobi's Elocta approved in Switzerland for the treatment of haemophilia A
Elocta is indicated for both on-demand and prophylaxis treatment of people with haemophilia A of all ages
Swedish Orphan Biovitrum has announced that the Swiss Agency for Therapeutic Products, Swissmedic, has approved Elocta (rFVIIIFc) for the treatment of haemophilia A.
Elocta is the only recombinant factor VIII Fc fusion protein with an extended half-life approved for haemophilia A treatment in Switzerland to offer prolonged protection against bleeding episodes with prophylactic injections every 3–5 days.
'The Swiss approval of Elocta is an important milestone for the country's haemophilia A community, offering the potential to improve the care of people with haemophilia A,' said Krassimir Mitchev, MD, PhD, Vice President and medical therapeutic area head of haemophilia at Sobi. 'Our focus is now to ensure timely and sustainable access to Elocta for people living with haemophilia A in Switzerland.'
Elocta is indicated for both on-demand and prophylaxis treatment of people with haemophilia A of all ages. The Swiss approval was based on data from Elocta's pivotal, Phase III A-LONG clinical study, which demonstrated the efficacy, safety and pharmacokinetics of rFVIIIFc in previously treated males 12 years of age and older with severe haemophilia A, and from the Phase III Kids A-LONG clinical study, which demonstrated the efficacy and safety of rFVIIIFc in previously treated male children with haemophilia A under 12 years of age.
Sobi and Biogen collaborate on the development and commercialisation of Elocta for haemophilia A. Sobi has final development and commercialisation rights in the Sobi territory (Europe, North Africa, Russia and most Middle Eastern markets).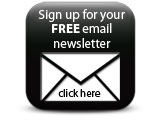 Biogen leads development and manufacturing for Elocta and has commercialisation rights in North America and all other regions in the world excluding the Sobi territory.
Companies