Sofie promotes theranostics with new Center of Excellence in the US
Cleanroom facility in New Jersey joins a network across the country aligned with Sofie's ambition to become the CDMO partner for radiopharmaceutical companies worldwide
Locations of Sofie facilities across the US
California-based Sofie has expanded its theranostics footprint in Totowa, NJ. The acquired space is being used for the construction of a new Radiopharmaceutical Contract Manufacturing Center of Excellence (COE).
This development follows the completion of a strategic transaction in early 2019 with the divestiture of Sofie's contract manufacturing facility in Somerset, NJ.
The new facility is designed to be suitable for efficient manufacturing of multiple therapeutic radiopharmaceuticals for numerous customers at a significantly larger scale than the previous Somerset facility. It will be fully US and EU compliant to service pre-clinical, clinical, and commercial products.
This facility is an integral part of Sofie's strategic goal of becoming the leading CDMO partner for radiopharmaceutical companies worldwide. It also represents a significant capital investment in the growth of the company.
Together, the two Totowa, NJ sites will now total 30,000 sqft of premier radiopharmaceutical manufacturing space to support the needs of SOFIE's pharma partners, as well forward looking for in-house theranostics.
The GMP space will include four cleanrooms containing isolators and hoods suitable for aseptic manufacturing to support a variety of processes, isotopes, and production scales
Theranostics is a new field of medicine that combines specific targeted therapy based on specific targeted diagnostic tests. With a key focus on patient centred care, theranostics provides a transition from conventional medicine to a contemporary personalised and precision medicine approach. This is a sector that Sofie is specifically targeting with this new build.
Construction
The new manufacturing centre has been collaboratively designed and is under construction by IPS-Integrated Project Services (IPS), a global provider of design, engineering, procurement, construction management, and validation (EPCMV) services for the biotechnology and pharmaceutical industries.
IPS provided full turnkey services including site selection, preliminary design through procurement, construction, and CQV activities, and the identification of modular delivery strategies to meet Sofie's cost and schedule objectives.
The facility, located adjacent to an existing 10,000 sqft Sofie diagnostic manufacturing site in Totowa, will be approximately 20,000 sqft (including the mechanical mezzanine and finished rooftop spaces), approximately 2,700 sqft of which will be GMP manufacturing space.
Cleanrooms
The GMP space will include four cleanrooms containing isolators and hoods suitable for aseptic manufacturing to support a variety of processes, isotopes, and production scales.
Another room currently designated for solution prep, sterility, and other support can readily be converted to a fifth cleanroom.
The facility will be entirely self-sufficient, containing QC, R&D, and microbiology laboratories, as well as receiving, GMP storage, shipping, and other support areas.
The facility is designed to be further expandable, doubling the current footprint of cleanrooms.
"IPS is excited to provide EPCMV services for the expansion of Sofie's contract manufacturing capabilities," said IPS President and Managing Director of the Americas, Mark Butler. "Sofie's mission of delivering innovative radiopharmaceutical products in a state of art facility aligns well with IPS' mission of providing services for client's which deliver life-impacting products worldwide."
SOFIE's Chief Revenue Officer, Philipp Czernin, added: "The Center of Excellence is a crucial piece to our growth strategy, specifically around providing access for clinical trials of our recently acquired IP."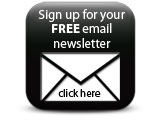 The facility includes many modular components already under design and fabrication, with construction efforts scheduled to reach full deployment by 24 June 2019, and targeted for completion before the end of 2019.
Companies