Somic's end of line packaging technology meets retail demand
As companies increase research ahead of the upcoming PACK Expo 2017 in Las Vegas — Somic America, is busy on several fronts prior to welcoming visitors to booth S8468 at the 25–27 September show
Somic's 424 T2 (D) multi-purpose case packing system
Preparing to showcase end of the line packaging options, Somic America's retail-ready machines are helping North American customers keep up with product demand.
The manufacturer of innovative systems, with a Chicago area parts and service centre, combines ingenuity and engineering excellence for faster, more flexible solutions of precise, retail-ready packaging with perfect repeatability.
Peter Fox, Somic's VP of Sales, said the myth that tray cover packaging is more expensive than traditional tear open single-piece designs is not true: "This is not always the case. Using our partial cover designs or inserts can either save on material consumption or costs.
"If a one-piece is selected, the entire blank requires costlier graphics and board consumption. With a two-piece, the display component can, for example, use a mottled white board to leverage better printing capabilities. The cover or structural component can be standard Kraft board. This way, it saves on overall costs while improving the no tear shelf appearance of the package."
The automation available with Somic mechatronic systems is unmatchable and the result of outstanding technological advancements and software improvements.
Fox said the Somic 424 T2 (D) multi-purpose case packer is a good example. It allows customers to pack products in a standard wraparound case, the popular tray cover and retail-ready case, all on one machine.
"The Somic 424 has truly evolved, with the latest computer technology embodying the perfect orchestration of mechanical and electrical control systems," explains Fox.
"We have leveraged this technology by delivering an intuitive Human Machine Interface (HMI) to make it easy for operators to understand the functionality of a sophisticated system. These advancements are why the Somic line is a favourite with machine operators."
The 424 T2 (D) is employed at major North American corporations that utilise it for global distribution and take advantage of other substantial benefits. In addition to high performance, Fox said there is favourable space saving and multiple cost reductions.
"The handling of the product and the space required is dramatically smaller due to the compact nature of our modular systems," said Fox.
"The presentation of grouped or collated product into a Somic forming cassette enables it to be tightly packed compared to a pick and place system. This reduces space requirements and results in better line efficiencies and greater uptime."
Fox added the 424 T2 (D), which is capable of collating 600 products per minute and can carton up to 35 cases in the same amount of time, goes a step further with cost savings.
"The manpower and transportation savings are significant. This system requires one machine operator to replenish tray and cover blanks into the machine magazines. Previously, no fewer than five people managed the hand loading, case erecting and assembly.
"A corrugated customer saved 27 cents per carton when switching to the 424 T2 (D) system. This includes savings on inbound freight due to the smaller blank sizes of flat packaging compared to half slotted carton (HSC) cases. The finished case is 1/4-inch shorter with the material flap reductions on top and bottom. Plus, they saved more than 20 x 15 feet of floor space, which was previously used for HSC case erecting and manual assembly," said Fox.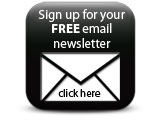 Learn more about Somic's systems by visiting booth S8468 at PACK Expo in Las Vegas.
Companies