Soricimed Biopharma to develop biologic drug conjugates
Will work with Mount Allison University in New Brunswick
Soricimed Biopharma, a Canadian developer of cancer drugs and diagnostics, is to work with Mount Allison University in Sackville, New Brunswick on the design and development of new biologic drug conjugates for oncology based on its proprietary drug delivery system.
The research will involve attaching cancer drugs to Sorcimed's SOR-C27 targeted oncology drug, which binds directly to cancer tumours. The ultimate goal is to improve the efficacy of chemotherapy drugs while reducing the side effects of the treatment.
The research project is possible thanks to Soricimed winning $50,000 worth of r&d services in the New Brunswick Innovation Foundation's R3 Challenge.
Jack Stewart, chief scientific officer and chairman of Soricimed Biopharma, said: 'Given the highly targeted way in which our peptides bind to cancer cells, we hypothesize that lower doses of chemotherapy will be required if attached to SOR-C27 as a payload.'
Stephen Westcott, one of the Mount Allison researchers involved in the project, added: 'My research team has considerable expertise in the synthesising of new drug candidates and in conjugating molecules. It's a great opportunity to pair Soricimed's breakthrough discoveries with the work we are doing, our facilities, and capabilities.'
Soricimed recently received IND clearance to start human trials of its first anti-cancer drug, SOR-C13. This is a peptide that binds to and inhibits the non-voltage gated calcium channel (TRPV6) over-produced in ovarian, breast, prostate and other cancers.
SOR-C13 induces cell death, inhibits cell proliferation and reduces tumour volume while minimising side effects associated with traditional chemotherapy.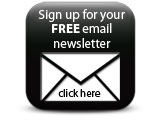 Soricimed is also developing a blood test to detect early stage cancers.
Companies