Spark Therapeutics announces addition to Board of Directors
Spark Therapeutics, a fully integrated gene therapy company dedicated to challenging the inevitability of genetic disease, announced that Robert J. Perez, a long-time biopharmaceutical executive, joins the company's board of directors.
Perez has been the founder and managing partner of Vineyard Sound Advisors since 2015, providing advisory services to companies in the biopharmaceutical industry, and is the founder and chairman of Life Science Cares, a nonprofit organisation focused on fighting poverty in the greater Boston area.
He previously served as the CEO of Cubist Pharmaceuticals, until its acquisition by Merck in 2015.
Prior to his tenure as Cubist's CEO, Perez held multiple roles since joining the company in 2003, including President, COO and Senior VP of Sales and Marketing, where he oversaw the launch of Cubicin (daptomycin for injection).
He also held roles of varying commercial responsibilities in the industry, specifically leading Biogen's central nervous system (CNS) commercial organisation and as a regional Business Director at Zeneca Pharmaceuticals.
He currently serves on the boards of directors at several public and private companies.
"Perez joins our board at an incredibly exciting time as we launch our first one-time gene therapy in the US and continue to build across a portfolio of additional gene therapies," said Jeffrey D. Marrazzo, CEO of Spark Therapeutics.
"Perez adds valuable commercial perspective and biopharmaceutical executive experience to our board and is importantly aligned on our aspiration to create a world where no life is limited by genetic disease."
"Spark Therapeutics is pioneering the field of gene therapy research and is well-positioned for long-term growth," said Robert J. Perez.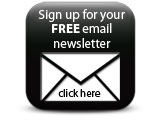 "Joining the board of Spark represents an extraordinary opportunity to contribute to the growth of a leading company in a breakthrough field of scientific innovation for patients with limited options."
Companies