Spinnovation Biologics offers service choices to meet individual analysis needs for bioprocess optimisation
Unique mix of services delivers essential support for the development and manufacture of biologics
Spinnovation Biologics delivers rapid, cost effective bioanalysis for spent culture media, and the profiling and characterisation of biologics and biosimilars via three straightforward service options
As demand increases for better ways to develop, control and manufacture biologics and biosimilars, Spinnovation Biologics has developed three different options for accessing its services for biologics production: Pay per Sample, Contract Analysis and Custom Services.
All are designed to provide clients with the most efficient and appropriate access to Spinnovation Biologics' fast (from 5 working days), detailed and cost-effective bioanalysis services, according to their own specific requirements. Spinnovation Biologics provides a unique mix of services for spent culture media analysis, as well as the profiling and characterisation of biologics and biosimilars, delivering essential support for the development and manufacture of biologics.
Pay-Per-Sample is a flexible format that allows clients to choose the number of samples and type of analytes to be analysed, matching with their budget, with the facility to request a quote via the Spinnovation Biologics website. Contract Analysis is designed for large sample numbers - multiple projects or multi-centre studies for example - where Spinnovation Biologics will provide a global offer based on the size of the project. Custom Services offer a tailored analytical approach that addresses specific issues in a biologics development or manufacturing programme, with the Spinnovation team providing specialist advice and help.
'As the development of new biologics therapies and biosimilars increases, we're seeing a growing demand for rapid, high throughput bioanalysis methods that provide critical insights into how cell production systems are behaving, and how to optimise and control production while ensuring quality and re-enforcing safety,' said Frederic Girard, ceo and co-founder of Spinnovation Biologics.
'Because our NMR-based spent media technology can perform in fast-throughput mode (more than 100 samples/day) and analyse in excess of 40 media components at a time, it is drawing massive interest from specialists in this area, removing prior limitations (time, level of details). Our service options have been tailored such that we can respond to small academic research projects up to pilot production for biotech and biopharma.'
Spinnovation's proprietary NMR platform, Spedia-NMR™ and its large portfolio of analytical technology help in fully understanding and controlling cell growth conditions from the very earliest stages of cell line development, to effectively optimise protein production. The unique Spedia-NMR™ platform allows Spinnovation Biologics to deliver cell culture analysis data within five working days of sample receipt whichever service option is selected.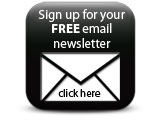 For further information, please click on the website link below.
Companies