Spiroflow opens new Technology Centre
Expected to lead to the creation of a number of new jobs
Left to right: Dr Will Weston – Materials Specialist, Michel Podevyn – Chairman, Jeanette Ranson – Mayoress, Cllr Michael Ranson – Mayor of Ribble Valley, and Jeff Dudas – CEO Spiroflow Inc
Spiroflow, a UK manufacturer of conveying and weighing systems, has officially opened a new Technology Centre in Clitheroe, Lancashire, which is expected to lead to the creation of a number of new jobs.
The Centre houses a machine demonstration area for the company's conveying, weighing, bulk bag filling and discharge equipment, plus a powder characterisation and testing laboratory.
As well as showcasing Spiroflow's equipment, the Centre aims to facilitate powder characterisation testing on sophisticated laboratory equipment, providing insight into powder flow properties and helping to anticipate and thus prevent handling issues.The Centre was officially opened by Cllr Michael Ranson, Mayor of Ribble Valley and attended by customers, partners, local companies and trade associations.
The Technology Centre will operate under the watchful eyes of Will Weston, Spiroflow's specialist in materials science, and engineer Terry Mason. Together they have a wealth of experience in solving materials handling challenges across a range of industries, processes and scales.
'Powders and granular materials are complex entities with vastly varied handling properties, so conveying solids is a much more complex task than it is for liquids,' explained Weston.
'Testing in the material characterisation lab will allow us to fully understand each material in order to design the most efficient bespoke handling solution. The lab will also be invaluable for customers' development projects to test the feasibility of introducing a new product into their process – particularly vital if a prospective additive has the potential to be cohesive, or has a high moisture or fat content that could affect the flow of the powder in conveying pipework, weigh vessels or valves. Preventative testing can ultimately save thousands in processing downtime.'
The new Centre will also free up urgently needed space at the company's existing site on the same industrial park, facilitating an increase in machine production to meet growing demand from international customers which currently account for around 50% of total sales.
This latest announcement follows the expansion of the company's US operation through a new factory in North Carolina, which will serve the North and South American and Far East markets.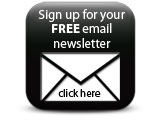 Spiroflow's Chairman Michel Podevyn said: 'Demand for our conveying and discharging systems is continually increasing in both domestic and global markets and we're delighted about the combination of experience, scientific expertise and testing facilities that makes our new Technology Centre unique in the sector and enables us to meet this growing demand with renewed vigour and confidence.'
Companies