Starna Scientific appoints Nathan Hulme as a director
To help guide expansion plans at the spectroscopy specialist
Nathan Hulme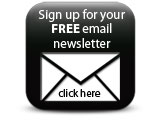 Spectroscopy specialist Starna Scientific has appointed Nathan Hulme as a director to help guide the company's expansion plans.

Hulme's main responsibilities will include assisting in setting out a business strategy for the company that will address communications with customers and dealers as well as involving leadership of the sales team.

A graduate from Merton College, Oxford University, Hulme has a degree in Philosophy, Politics & Economics (PPE), specialising in Finance and International Economics.

He has also completed a mini-MBA at Tanaka Business School, Imperial College that featured finance, strategy and marketing components.


Companies