Stemline inlicenses worldwide rights to novel selective RET inhibitor (SL-1001)
Partnership expands oncology pipeline
Sixth Element Capital LLP (6EC), a UK-based fund manager established to manage investments for the £70 million CRT Pioneer Fund, is pleased to note that Stemline Therapeutics, a commercial-stage biopharmaceutical company focused on the development and commercialisation of novel oncology therapeutics, has exclusively licensed worldwide rights to develop and commercialise a novel, oral, selective small molecule RET (rearranged during transfection) kinase inhibitor from the CRT Pioneer Fund LP.
The RET inhibitor was rationally designed by scientists at Cancer Research UK Manchester Institute at the University of Manchester (United Kingdom). The preclinical compound has been designated SL-1001 and is expected to enter the clinic in 2020.
RET kinase genetic alterations have been found in a diverse range of cancers and is a clinically validated target in multiple indications. SL-1001 is an oral RET kinase inhibitor that has demonstrated potent, selective, preclinical anticancer activity, both in vitro and in vivo, in RET-driven tumour models.
"SL-1001 is an ideal strategic fit for us, given its targeted mechanism of action and potential for streamlined development," commented Stemline's CEO, Ivan Bergstein.
He continued: "Building on our team's proven track record of success, culminating with the recent ELZONRIS approval, we intend to advance SL-1001 swiftly through the clinical and regulatory process with an eye towards achieving our goal of helping more patients succeed in their fight against cancer."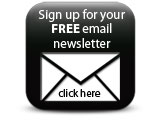 Robert James, Managing Partner at Sixth Element Capital, said: "We are delighted to have partnered SL-1001 with Stemline. We are confident that Stemline's skills and resources will take the project forward rapidly and offer an alternative treatment option to patients with cancer driven by RET kinase."
Companies