Successful MHRA audit of analytical laboratory
UK based Trinity Scientific announced it had a successful audit from the Medicines and Healthcare Products Regulatory Agency
Trinity Scientific is a UK based analytical laboratory, providing analysis and testing for clients across the pharmaceutical industry.
The audit of Trinity Scientific involved senior Medicines and Healthcare Products Regulatory Agency (MHRA) inspectors from GMP areas, to assess compliance with UK and European legislation.
Trinity Scientific was established in 2012 and is part of DDD Limited, a family company who have been operating in the pharmaceutical industry since Dr D. Dennis first began selling prescriptions in 1912.
As a brand owner and a manufacturer, the company became frustrated with the inefficient service it was provided with by contract labortories when it came to analysing and testing its products.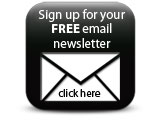 This prompted the laboratory to be set-up, combining state-of-the-art facilities and professional staff.
Companies