Swiss CMO sets employee expansion goals
Legacy Pharmaceuticals has set a goal of 250 employees by year end in response to increasing demand for one-stop-shop drug products manufacturing services
Photo as seen on Legacy Pharmaceuticals website
Legacy Pharmaceuticals, a global CMO that makes sterile/aseptic pharmaceutical products in ampoules and vials and semi-solids, has announced that it aims to increase headcount to 250 employees by year-end. This goal is in response to the increasing demand for one-stop-shop drug products manufacturing services as well as investing in its current assets.
Mike Danzi, Legacy CEO, said: "Being based in Basel we are fortunate to be able to draw from a pool of highly educated and motivated staff - the region has over 900 pharma and medtech companies employing over 50,000 people. This combination of motivation, skill and experience is key to successful project transfer success and will ensure we can support both present and future customers in their drive to succeed in the increasingly competitive biologics market."
"Switzerland is becoming an attractive place for contract manufacturing organisations due to its central location in Europe, proximity to large number of biotech and pharma companies headquarters as well as it attractiveness for high level graduated employees," Carole Delauney, Legacy's Director of Business Development, said to Manufacturing Chemist.
Switzerland is becoming an attractive place for CMOs due to its central location in Europe and proximity to a large number of biotech and pharma headquarters
Legacy has been recruiting steadily during the year, enabling a move to third shifts in both semi solids and steriles, the restructuring of the engineering department, additional QA/Validation/Qualification resources and the expansion of the IT organisation.
"New employees tell us they value our breadth of products and the opportunities they have for further professional development. We actively encourage ownership of projects and creativity, while trying to foster a friendly supportive family environment. Because in the final analysis, spending money on new equipment and capacity means nothing if you do not have the right people to run it," concluded Danzi.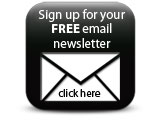 This is the second Swiss contract manufacturer in recent months to make expansion goals. Spray drying specialist and capsule filling service provider Micro-Sphere is investing millions into expanding its GMP manufacturing capabilities and processes.
Companies