SynCo Bio signs manufacturing contract with Advaxis
Will supply bulk drug substance and drug product for ADXS-HPV therapeutic vaccine under development
SynCo Bio Partners, a Dutch contract manufacturer of live microbial vaccines and biotherapeutics, has signed a long-term contract with Advaxis, a US biotechnology company developing next-generation cancer immunotherapies.
Under the agreement, SynCo will support Advaxis with scale-up for supply of ADXS-HPV bulk drug substance and drug product for clinical trials and licensure. ADXS-HPV is a therapeutic vaccine administered intravenously under evaluation for the treatment of HPV-associated cancers and is the leading candidate from Advaxis' novel immunotherapeutic platform.
'SynCo's ability to manufacture both drug substance and drug product for ADXS-HPV will offer us increased flexibility as we expand our manufacturing process in preparation for commercial scale production,' said Daniel O'Connor, Chief Executive of Advaxis.
The contract with Advaxis means that SynCo now has experience with 16 different strains of micro-organisms for multiple clients to produce biopharmaceuticals. Ten of these micro-organisms are live or whole cell microbial products, with three of these products being parenterally administered hence requiring monoseptic bulk drug substance operations prior to completing the drug product.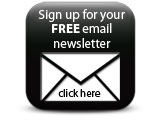 Pierre Warffemius, Chief Executive of SynCo Bio Partners, said: 'Adding Advaxis to our client portfolio, with their next generation cancer immunotherapy technology, is key to SynCo's strategic goal of becoming the number one CMO of choice for live microbial products.'
Companies