Synlogic releases financial and portfolio update
Synthetic biotic platform uses momentum going into 2019
Synlogic has released an update of its current product pipeline. The Massachusetts-based pharmaceutical company has also outlined key objectives and milestones for 2019.
Aoife Brennan, Synlogic's president and CEO, explained: "2018 was a significant year for Synlogic as we advanced our two lead clinical programmes and platform. We have demonstrated proof of mechanism in both programmes in healthy volunteers and are currently evaluating safety and activity in patients with the disease. In addition, we broadened our pipeline with the addition of our first immuno-oncology development candidate, SYNB1891."
The focus of Synlogic is the synthetic biotic platform. Focusing on genetically engineering beneficial microbes to perform or deliver functions missing or damaged due to disease. The medicines are designed to address the disease locally, then have a systematic effect.
Building on the clinical stage success and the recent expansion of the company's recent expansion in internal manufacturing capabilities, the company aims to "continue to advance programmes through clinical development as expeditiously as possible."
In 2019, the plans are to continue with the trials on the two established programmes; SYNB1020 and SYNB1618, and to enter Phase 1 trial for SYNB1891. Presenting data of the findings at major scientific and medical annual meetings.
In addition, the company's AbbVie collaboration with continue their work on synthetic biotic medicine for Inflammatory Bowel Disease (IBD).
Highlights of 2018 in the pipeline
In 2018, SYNB1020, SYNB1618 and SYNB1891 all progressed. Presenting findings to the American Association for the Study of Liver Diseases (AASLD), Society for Immunotherapy of Cancer (SITC) and in Nature Biochemistry.
SYNB1020, for treating hyperammonemia caused by cirrhosis, dosed its first patient in a Phase 1b/2a trial. Completing this part of the study, establishing the safety of the drug in people with mild forms of the disease.
SYNB1618, for treating phenylketonuria (PKU), saw significant results and has been granted fast track designation by the UoncologicalDrug Administration (FDA).
SYNB1891, the immuno-oncological development candidate, presented it preclinical data.
On the corporate side
Over the year there was: two public offerings receiving approximately US$83 million, multiple new appointments, expansions of manufacturing capabilities for production of clinical trial material and a $2 million collaboration with AbbVie regarding treatments for IBD.
The company predicts that the money currently available will fund operations into 2020 under the current plan.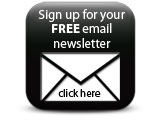 CEO Brennen said: "We are well positioned to maintain the momentum of the past year and continue to advance programmes through clinical development as expeditiously as possible."