Tailor made pressure vessels from Bachiller
Tanks, reactors, collectors, autoclaves and more, are among the offering from the Spanish company that specialises in the design and construction of process equipment and pressure vessels for various industry sectors
Bachiller designs and builds all kinds of tailor made pressure vessels, such as tanks, reactors, collectors, autoclaves etc. according to the main international mechanical design codes, using state-of-the-art design software and according to the particular specifications of the client.
Options
Heating / Cooling by double jacket, half coils or dimplate jacket
Internal coils or heated/cooled baffles
Internally mechanical polished, from Ra< 1.2 μ up to Ra< 0.2 μ
Internally electro polished
CIP-SIP systems, validatable by means of Riboflavin test
Supply of ladders, platforms and handrails
Thermal insulation with a tight welded cover in stainless steel
Agitators available with axial flow, radial or combined double flow
ATEX execution officially certified for internal zone 0/20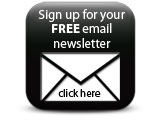 Bachiller specialises in providing the best technology for customers in four specialised lines of work: process equipment, pressure vessels and columns, mixing technology and drying technology.
Companies