Takeda gains rights to ImmunoGen's antibody-drug conjugate technology
ImmunoGen will receive upfront payment of US$20m, with potential for additional milestone payments of $210m
Japanese pharmaceutical company Takeda has gained the rights to ImmunoGen's antibody-drug conjugate (ADC) technology, including the US biotechnology company's new DNA-acting IGN payload agents.
Takeda will develop and commercialise targeted anticancer therapeutics to up to two undisclosed targets. The agreement also provides the company with the option to take a licence for a third target for an additional upfront fee.
ImmunoGen, located in Waltham, MA will receive an upfront payment of US$20m from Takeda and for each target the company is eligible to receive milestone payments potentially totalling up to $210m plus royalties on the commercial net sales of any resulting ADC products. Takeda is responsible for the development, manufacturing and marketing of any ADC products resulting from this agreement.
'ADC technology is a critically important tool in addressing unmet needs in oncology,' said Christopher Claiborne, Head of the Oncology Drug Discovery Unit at Takeda. 'By partnering with ImmunoGen, we are able to leverage this important technology in Takeda's R&D programme and bring novel agents to the clinic.'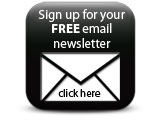 Takeda signed the agreement through its wholly owned subsidiary, Millennium Pharmaceuticals.
Companies