Tamper-resistant labelling from HERMA
Extremely adhesive sealing labels offer tamper-evident compliance with upcoming EU pharmaceutical directive
Herma's labelling division is launching new, highly adhesive sealing labels that offer cost-effective tamper-resistance for a wide range of packaging types.For example, they enable manufacturers to implement tamper-resistant features that will become mandatory in 2016 for prescription drugs, according to EU Directive 2011/62/EU.
Thanks to a specially developed adhesive, applied labels are so firmly affixed that they cannot be removed without destroying themselves or the packaging surface. They are suitable for a wide range of polar and non-polar surfaces, such as paper, cardboard, plastic and steel. And besides being age-resilient, they are also highly resistant to water, hot air and various solvents.
'With our new sealing labels, elaborate and costly materials such as self-destructive films, holograms, cellophane wraps or even completely new packaging designs are no longer required,' says Jürgen Keller, Head of Sales, Industrial Labels. 'They don't change the appearance of existing packaging and the label application process is technically straightforward, allowing customers to save time and money.'
The new sealing labels are available as paper and film versions. They are delivered on rolls for application by labelling machines and, on request, Herma can also print the labels in several colours.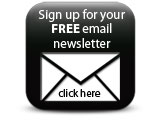 The labels will be launched at this year's FachPack exhibition in Hall 3A, Stand 231. The show takes place from 29 September to 1 October in Nuremberg, Germany.
Companies