Targovax appoints new member to its board of directors
Targovax, a clinical stage company focused on developing immuno-oncology therapies to target solid tumours, announced Patrick Vink has been appointed as the new chairman of the board of directors.
The previous chairman of the board, Jónas Einarsson, replaces Lars Lund-Roland as an ordinary member of the board of directors.
The board of directors of Targovax ASA will now have the following members:
Patrick Vink (chairman)
Jónas Einarsson
Bente-Lill Romøren
Per Samuelsson
Robert Burns
Johan Christenson
Eva-Lotta Coulter
Diane Mary Mellett.
Patrick Vink, the new chairman of the board, said: "I am thrilled to be joining the board at such an important time for the company. Targovax is building a pioneering pipeline of immunotherapy drugs focused on hard-to-treat cancers with a significant unmet medical need."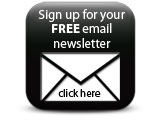 "I hope to bring valuable experience to the Board and guide the business into becoming a leading immuno-oncology company focused on the discovery, development and delivery of first-in-class treatments to those who need them most."
Companies