Targovax strengthens management team with appointment of CFO
Targovax, a Norwegian clinical stage biotechnology company developing immune activators to target hard to treat solid tumours, has appointed Dr Torbjørn Furuseth as CFO.
Dr Erik Digman Wiklund, currently Targovax's CFO, will become Chief Business Officer, replacing Michael Bogenstaetter.
Furuseth joins from the clinical stage pharmaceutical company Lytix Biopharma, where he has served as CFO since February 2017, developing an integrated financing strategy and raising NOK 150 million in private rounds.
Prior to this, he was EVP Innovation at nutraceutical company, Aker BioMarine, where he established and led the innovation department. Torbjørn brings 6 years' experience as a management consultant at McKinsey & Co, where he served several pharma and healthcare clients, including the merger of three pharmaceutical companies with operations in 20 European countries.
"We are delighted to announce the appointment of Torbjørn Furuseth as our new CFO. He brings a wealth of financial and industry experience, which will be instrumental in progressing Targovax's investor relations and strategy," said Øystein Soug, CEO of Targovax.
"At the same time, Erik Digman Wiklund moves from being CFO to become Chief Business Officer, with responsibility for all our business development activities."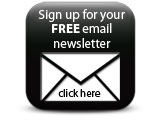 "In the past 18 months, Erik has become a highly valued member of the Targovax team, and his deep insights in both the scientific and business aspects of biotech equips him to be a very effective CBO. Erik and Torbjørn have previously worked together both at McKinsey & Co and Aker Biomarine, I therefore look forward to harnessing their strong working relationship and driving Targovax forward as we continue to advance our immuno-oncology pipeline through clinical development."
Companies