TcL Pharma appoints board member and operations director
French biotech develops antibodies to treat auto-immune diseases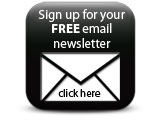 TcL Pharma, a French biotech company dedicated to the development of antibodies for the treatment of auto-immune diseases has appointed Didier Hoch to its board of directors and Jean-Hugues Masgnaux as operations director.

Hoch has 25 years' experience in the pharmaceutical industry and in vaccines. Between 2000 and 2010 he ran Sanofi Pasteur MSD, where he led the launch of Gardasil. Prior to this, he carried out various management functions at Rhône Poulenc Rorer (1985-2000), then joined Aventis (Europe, Middle-East/African regions) from 2000 to 2010. He is also a past president (2003-2009) of the European Vaccines Manufacturers Association EVM, and since 2006 has presided over the French Pharmaceutical Companies Association LEEM.

Masgnaux began his career as a consultant at Innothera Laboratories & CNI, going on to become manager of Licences & Agreements at Servier Group and product manager for Fournier Group. Between 1996 and 2000 he progressed from senior product manager to regional sales director and then marketing manager at Bayer Pharma. Between 2000 and 2005 he was Infectiology marketing manager for the France subsidiary of the Gruenenthal group, then international project manager and marketing director. In 2005 he took on the role of president of Madaus Laboratories France, becoming president of the Rottapharm/Madaus Group. In July 2009, he set up M&M Conseil and among other activities works as a health expert for Capgemini Consulting.


Companies