Technical Note: Scale-up of Wurster process at Catalent
A summary of the Wurster coating process scale-up capabilities of Catalent
Catalent specializes in working with pharmaceutical companies to scale-up their coating process from a laboratory scale to a commercial production scale or tech transfer existing fluid bed coating processes.
The highly skilled and experienced team at the Winchester, Kentucky location in US has successfully scaled-up and tech transferred a variety of products over the years.
The purpose of this technical note is to provide a summary of the Wurster process scale-up capabilities of Catalent.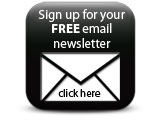 To request more information or to find out more, download the white paper.
Companies