Teijin Pharma board elects new President
The pharma subsidiary of wider healthcare business has announced Ichiro Watanabe as new President
Ichiro Watanabe, new President of Teijin Pharma
Teijin Pharma's Board of Directors has elected a new President, Ichiro Watanabe, currently a corporate officer of the Teijin Group. Watanabe will assume his new role on April 1.
Akihisa Nabeshima, the current president of the company, will assume the post of President, Healthcare Business of Teijin Group, on the same day.
The pharma company is part of a wider healthcare business within the Teijin Group.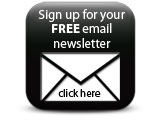 The technology-driven group offers solutions in the areas of environmental value; safety, security and disaster mitigation; demographic change and increased health consciousness. Its main fields of operation are high-performance fibres.