Telstar Group and Puretech join forces
Create Telstar Puretech with aim of becoming global leader in water turnkey projects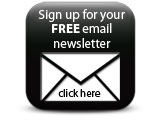 Spain's Telstar Group and Puretech Process Systems of the UK have joined forces to provide the pharmaceutical industry with a new worldwide source of turnkey pharmaceutical water systems.

The new entity, to be known as Telstar Puretech, will specialise in GMP water systems and pure steam, offering a full service from equipment manufacture to complete turnkey solutions.

Telstar Group of Terrassa, near Barcelona, offers consulting, engineering, equipment and validation services, including turnkey projects to the pharmaceutical industry. The group claims to be the only international company able to offer integrated process solutions for the pharmaceutical industry with in-house sterilisation, freeze drying, containment and clean air technologies.

Puretech Process Systems, a Redhill, Surrey based division of UK Gas Technologies, is a European process engineering contractor specialising in purified water generation systems, WFI systems, pure steam, CIP/SIP, special gases and fluid processing systems. The company also operates in Asia, including Malaysia, Singapore, Vietnam and Korea.

Telstar Puretech brings water expertise in separation and heat sterilisation into a single business. Solutions include the Genesys & Oasys purified water systems and Telstar WFI stills and pure steam generators.

Telstar Puretech will have a worldwide network of offices, agents and distributors in Asia-Pacific, Europe, the Middle East, Africa, and the Americas.

Telstar has service and manufacturing sites in the US, Brazil, China and India, in addition to Europe. The Spanish firm also has a representative network all over the world.

Puretech is a specialist in water purification plants and as a turnkey solutions provider, with reference sites at GSK, Astra-Zeneca, Schering Plough and Novartis.


Companies