Tetra Bio-Pharma engages Dalton Pharma for GMP manufacturing
Tetra Bio-Pharma has awarded the contract for the manufacturing of its active pharmaceutical ingredient ARDS-003
Tetra Bio-Pharma has awarded the contract for the manufacturing of its active pharmaceutical ingredient (API), HU-308, and of the intravenous, sterile, finished drug product ARDS-003 to Dalton Pharma Services.
HU-308 is a synthetic small molecule new chemical entity which specifically targets the human CB2 receptors and has the potential to be a new anti-inflammatory drug. Dalton has developed and improved the synthesis process for HU-308.
In preparation for moving the clinical program forward, additional activities are underway which include manufacturing drug batches of HU-308 and ARDS-003. This allowed Tetra to carry out the nonclinical safety program and studies required to generate the data needed for a clinical trial application in both Canada and the US. The development of a GMP batch manufacturing process is ongoing along with a first scale-up to fulfil Tetra's clinical requirements. To-date, the drug specifications and analytical quality control methods for the release of both the API and injectable formulation are completed and in the final validation stage. The placebo and active injectable formulations have been developed using FDA approved excipients for intravenous emulsions which will avoid additional toxicology testing to qualify the non-medicinal ingredients.
The first injectable product batches were shown to have adequate particle size for sterile filtering and filter compatibility. Sterile filtering is the optimal method for obtaining a sterile injectable drug.
"Dalton is pleased to be working with Tetra on this important new drug to potentially treat cytokine release syndromes. Dalton will play an important role in the development of this innovative drug and we look forward to a long and productive partnership with Tetra," said Peter Pekos, CEO, Dalton Pharma Services.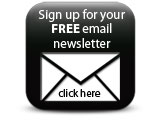 Dr Guy Chamberland, CEO and CRO said: "We are very pleased to be working with Dalton on this high priority project to bring ARDS-003 into clinical trials. This partnership was ideal for Tetra as Dalton recognized the urgency and proposed a plan that aligns with our corporate objective to bring this investigational drug into clinical trials as soon as possible. More importantly, this plan ensured that all aspects of the regulatory requirements and GMP compliance were respected. As a pharmaceutical company, the progress achieved at this point, and within such an accelerated timeframe is significant in that we can now attest that ARDS-003 conforms to the standard quality and compatibility requirements of other injectable prescription drugs for human use".
Companies