Tetra Bio-Pharma appoints Gregory Drohan to board
Tetra Bio-Pharma, a global leader in cannabinoid-based drug development and discovery, announced it has appointed Gregory Drohan to its board of directors effective 10 April, 2018.
The company will nominate Drohan for election at Tetra's 2018 Annual Meeting of Shareholders.
Chairman André Rancourt, said: "We are pleased to welcome Greg as a new Independent director to the Tetra board. His extensive experience as a senior executive and marketer in the consumer products space will bring tremendous vision and skills to the execution and development of the Tetra Bio-Pharma growth strategy."
"These are exciting times at Tetra and having Greg join us at this pivotal moment in the history of cannabis and its consumption is a tremendous win," said Guy Chamberland, Interim CEO and CSO of Tetra Bio-Pharma.
"I am excited to be joining the board of Tetra and to be involved with a leading company in an industry that is shaping the future of health care. I can't wait to put my experience to work alongside Guy and his team of professionals at Tetra," added Greg Drohan.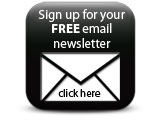 Gregory Drohan's committee appointments will be determined immediately following his election to the board at the 2018 Annual Meeting of Shareholders.
Companies