Teva buys remaining stake in jv with Kowa
Will allow firm to grow in generics market in Japan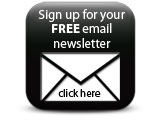 Teva Pharmaceutical Industries is paying US$150m to buy the 50% stake it does not already own in its Japanese joint venture with Kowa Company.

Teva-Kowa Pharma Co was established in September 2008 and has since become one of the top five generic players in Japan, said Teva. The joint venture generated sales of around $200m in 2010.

The deal is part of Teva's aim to expand into Japan and follows the purchase in July of Taiyo Pharmaceutical Industry Co for $934m.

Taiyo is the third-largest generics manufacturer in Japan with sales of approximately $530m in 2010. It brings to Teva a portfolio of more than 550 products.

Teva also gained access to Taiyo's r&d team, local regulatory expertise and a state-of-the-art production facility.

Shlomo Yanai, president and ceo of the Israeli pharmaceutical firm, said bringing all of Teva's Japanese operations under its full control and ownership would allow it 'to better grow our business in Japan'.

With this latest transaction, Teva's operations in Japan are expected to generate annual sales in excess of $800m.


Companies