Teva completes Ratiopharm purchase
Becomes leading European generics producer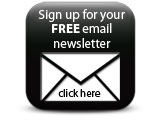 Teva Pharmaceutical Industries has completed its US$4.95bn acquisition of Ratiopharm, Germany's second-largest generics producer.

Teva said the deal, announced in March, makes it the largest manufacturer of generic pharmaceuticals in Europe, increasing sales in the region from US$3.3bn in 2009 to US$5.2bn. In addition, the transaction significantly increases Teva's sales in Canada.

Shlomo Yanai, Teva's president and ceo said the acquisition is an 'important pillar of our long-term growth strategy'.

Oliver Windholz, chief executive of Ratiopharm, added: 'We have long viewed Teva as the right match for our company, thanks to its clearly defined strategic vision and commitment to generic medicines and its highly reputable management. We look forward to making this acquisition a success story both for our employees and for Teva.'

Teva, headquartered in Jerusalem, expects to be able to save at least US$400m per year from the deal, which should take effect within three years.


Companies