Teva snaps up Ratiopharm
Deal will make Teva world leader in generics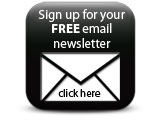 Teva Pharmaceutical Industries is to acquire German generic drugmaker Ratiopharm for €3.6bn. The Israeli firm beat Pfizer of the US and Actavis of Iceland to acquire the Ulm-based company from Merckle Group's VEM asset management.

'The final selection proved to be extremely difficult, but convenient for us,' the VEM mandated managing director for the bidding process Hans-Joachim Ziems said.

'All companies have approved their incredible interest in almost same conditions. We have emphasised from the beginning that the purchase price, of course, but also the strategic concept of the integration of Ratiopharm in the acquiring company plays a central role.'

Teva offered about €200m more than its rival bidders.

The deal will make Teva the world leader in generics with sales of €16.2bn, ahead of Sandoz. In addition, Teva will become European leader, increasing its business from 2009 sales of US$3.3bn to US$5.2bn.

Teva's strong presence in the Asian and US markets will also complement Ratiopharm's strength in Europe and Canada.

'This transaction is perfectly aligned with our long-term strategy in which Europe is an important pillar and growth driver,' said Shlomo Yanai, Teva's president and chief executive.

'Ratiopharm will provide us with the ideal platform to strengthen our leadership position in key European markets, most notably in Germany, as well as rapidly growing generic markets such as Spain, Italy and France.'

Ratiopharm made €1.6bn in revenues last year and has a portfolio of 500 molecules in over 10,000 presentation forms covering all major therapeutic areas marketed in 26 countries. The firm also has expertise in biosimilars, with a number of products in advanced stages of development and a well-established sales and marketing team.

Together, the firms will have 40,000 employees worldwide, of which 18,000 will be based in Europe. The German headquarters for the combined entity will be in Ulm, Ratiopharm's current headquarters.

Oliver Windholz, chief executive of Ratiopharm, said: 'We are convinced that together we can gain enormous growth potential in all markets. Being a part of the Teva family will enable our management team and employees to continue to grow our business and fully materialise the great talent we have.'

Ludwig Merckle added: 'The separation of Ratiopharm is a painful step for us as the founding family. Taking this as given, I am confident that this is a good solution.'

The transaction is subject to approval from the regulatory authorities and should be concluded in the third quarter of 2010.
Companies