The Packaging Valley Tour at FachPack
The packaging event FachPack, will take place in 25–27 September, Nuremberg, Germany
This year Packaging Valley will present its new look, giving more intensive focus on the association of members. The concept is a unique realm where the visitor is invited to enter through the open gates to get to know all about Packaging Valley.
At the center is the Packaging Valley Lounge, which offers both a place to retreat for a while and the popular Meet & Greet at the heart of the cluster.
"Because tomorrow begins when you create it" is the motto of this year's FachPack. The spirit of invention is at home in Packaging Valley. Issues of the future are not only dealt with here jointly but are also put into practice.
Sustainability, efficiency and comfort are some of the key themes at FachPack. In particular, solutions are presented for quickly attainable service concepts, production of small quantities and for the quick processing and evaluation of large data volumes.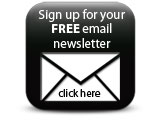 Kurt Engel, CEO of the Packaging Association, said: "Packaging Valley exists to shape the future of packaging through collaboration. We are interested in making developments even better and in operating over the long term. Here at the fair we present our results and will also continue with these themes in our event series "Packaging Valley Days" which is to take place again in June 2019."
Companies