The right accessories make all the difference
Natoli Engineering Company has released a comprehensive tablet compression accessories catalogue, which is available to download now
Natoli Engineering Company was founded on the uncompromising principle of providing the highest quality tablet compression tooling and premium replacement parts at a fair price with exceptional customer service and unbeatable delivery times. Natoli manufactures premium tablet press replacement parts suitable for use with most major brands of tablet presses.
Natoli has recently released a comprehensive tablet compression accessories catalog, which is now available to download free of charge.
Choose from hundreds of accessories in this catalog, including the following:
Set-up Tools
Compression Equipment
Analytic Equipment
Tool Maintenance Kits
Cleaning Machinery and Supplies
Inspection Devices and Instruments
Polishing Machines, Tools, and Solutions
Lubricants
Storage Systems, Boxes, and Tubes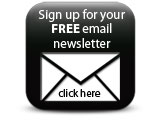 Natoli manufactures premium replacement parts and turrets for all makes and models of tablet presses, a diverse line of specialised tablet presses and tablet compression tooling. Additionally, Natoli provides technical support, troubleshooting and technical training courses.
Featured Companies