The rise of the mobile cleanse
Although many industries need to be hygienic, in the pharmaceutical sector, cleanliness is an absolute prerequisite
Indeed, there are few industries wherein cleaning plays a more fundamental role. The cross-contamination of pharmaceutical products or contamination by external elements can, in some cases, have devastating results and will frequently compromise the productivity and reputation of the company involved. And it's not only products and customers that are at risk: the accidental mixing of some compounds can cause fires and otherwise endanger premises, equipment and staff.
Legal and regulatory demands
Companies must also consider the dangers of occupational exposure to potent chemicals. Workplace-acquired (or exacerbated) dermatitis and respiratory problems are recognised causes of industrial injury in the pharmaceutical sector, which may leave employers open to prosecution under the health and safety legislation or Control of Substances Hazardous to Health 2002 Regulations (COSHH). Thus, keeping the workplace clean, sometimes even sterile, and appropriately documenting and auditing the processes involved, are key parts of life in the pharmaceutical world.
Given these facts, and the complexities of cleaning often highly specialised and intricate scientific and manufacturing equipment and environments, many pharmaceutical companies avoid the in-house provision of cleaning. Some purchase their cleaning services from companies that have specific expertise and experience in pharmaceutical settings, such as Hygiene.
The leading providers in this field are able to clean both equipment and environments to good manufacturing practice (GMP) standards, often with specialist equipment. They can also provide services such as high level cleaning, internal cleaning of tanks and silos and cleaning in confined spaces, because they have the fully trained and appropriately equipped staff that the legislation demands. When cleaning is purchased on this basis, companies often require maintenance cleaning to be done at regular intervals, with deep and/or specialist cleaning at scheduled times. As long as normal operations continue, that can work very well. However, problems may arise with specific circumstances.
Applying detergent
Short notice
There are several events in pharmaceutical production that can trigger the need for cleaning at short notice. For example, if contamination is identified in the course of an audit or simply during day-to-day operations, the company may be forced to stop production until a thorough and documented clean has taken place. When production of a new product line begins, there may be a need for the area to be deep cleaned or sterilised, and for relevant paperwork to be completed. Random health and safety audits may also trigger short-notice cleaning.
However, pharmaceutical companies in this situation may find that their usual supplier is unable to respond to this need in sufficient time, or that it is not covered under an existing contract. So what happens then?
Mobile is the answer
There has been an increasing demand for mobile cleaning services in the pharmaceutical industry, and these services have several distinctive features. Perhaps the most notable is the lack of a long-term contract: mobile services can be purchased on an "as needed" basis, which is ideal for those clients who need them for a particular purpose and do not want to commit to a long-term deal.
Another advantage is flexibility: mobile services can often be timed to coincide with scheduled production downtime, or at least for the time that is most convenient for the client, and this can protect the efficiency, productivity and profitability of the plant.
If chosen carefully, mobile cleaning services can also take away the headache of ensuring regulatory compliance, because the best providers will complete the appropriate risk assessments and documentation on behalf of the client. Mobile units can also be used to meet very specific cleaning needs, which may not form part of the existing, routine cleaning schedule and/or which are governed by their own specific health and safety requirements. These include cleaning at height, the cleaning of confined spaces, cleaning via rope access, allergen cleans, very intense deep cleans, the cleaning of specialist equipment and silo cleans.
Deep clean in progress
The way ahead
The need for pharmaceutical companies to ensure extremely high levels of cleanliness, even sterile environments, will never go away, but the rules and regulations involved can prove to be a real challenge for companies for whom industrial cleansing is not an area of expertise. Utilising mobile services from contract cleaners, such as Hygiene, means manufacturers can expect a high-level clean and completion of paperwork without the need for a long-term contract.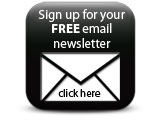 Taking advantage of a high level of industry specific expertise provides manufacturers with access to specialist equipment and internationally recognised consultants for cleaning in place (CIP) optimisation and validation. The demand for mobile cleaning services, which can be purchased quickly and with minimal commitment, and which also take care of the paperwork required on behalf of the client, meet a growing need amongst our customers in the pharmaceutical sector and elsewhere.
Companies