Therapeutic for paroxysmal nocturnal haemoglobinuria: pegcetacoplan
Paroxysmal nocturnal haemoglobinuria (PNH) is a rare and chronic blood disorder in which red blood cells are destroyed via extravascular and intravascular haemolysis
The resulting low haemoglobin levels often require regular transfusions, with patients developing debilitating symptoms such as fatigue, haemoglobinuria and dyspnea.
A couple of very expensive monoclonal antibody treatments have been developed but, even with ecalizumab, nearly three quarters of patients still have anaemia.
An alternative treatment is being developed by Apellis and Sobi. Pegcetacoplan is a targeted C3 therapy designed to regulate the excessive activation of the complement cascade. It is a synthetic cyclic peptide, conjugated to polyethylene glycol, and binds specifically to C3 and C3b.
In an open label Phase Ib study, patients who remained anaemic despite ecalizumab treatment were enrolled. Data were published for six subjects who were treated for up to 2 years.1
In all, 427 treatment-emergent adverse events were reported, 68 of which could have been related to the drug. Pegcetacoplan increased haemoglobin levels in all six subjects.
Although two subjects discontinued for unrelated reasons, the remaining four transitioned to pegcetacoplan monotherapy following eculizumab discontinuation and avoided transfusion.
Positive top-line results of a Phase III study in 80 patients with PNH have been reported via press release.
First, a 16-week randomised controlled study was done, during which subjects who had been stable on eculizumab for at least 3 months with a haemoglobin level below 10.5 mg/dL were given 1080 mg of pegcetacoplan twice a week or eculizumab.
At the end of this period, there was a mean increase of haemoglobin from baseline of 2.7 g/dL among treated patients.
Most patients who completed this 16-week study entered an open label period; these 77 people were all given pegcetacoplan for an additional 32 weeks.
After the total 48 weeks, there were sustained haematological and clinical improvements, with the same 2.7g/dL mean increase in haemoglobin levels that had been seen at week 16 being observed.
Furthermore, those patients treated with eculizumab who were switched to pegcetacoplan during the open label period had similar improvements to those given pegcetacoplan monotherapy during the randomised part of the trial.
Nearly three quarters of those given the new drug remained transfusion free for the 48 weeks, whereas a quarter of those had no transfusions in the year prior to the trial when treated with eculizumab.
The most common adverse events were injection site reactions, haemolysis and diarrhoea, with 12 out of 80 patients discontinuing as a result of side-effects. The drug is also being studied in various other conditions (haematology, ophthalmology, nephrology and neurology).2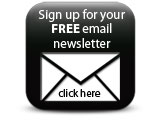 References
C. de Castro, et al., Am. J. Hematol. 95, 1334 (2020).
D.S. Liao, et al., Ophthalmol. 127, 186 (2020).
Companies