Thermo Fisher Scientific acquires polystyrene roller bottle product line
Additional product line reinforces commitment to being the most comprehensive partner in bioproduction
Roller bottles are one of several production cell culture platforms
Thermo Fisher Scientific has signed an agreement to acquire certain assets of the polystyrene roller bottle product line from BD, a global technology company that develops, manufactures and sells medical devices, instruments and reagents. The acquisition demonstrates Thermo Fisher Scientific's commitment to provide customers with the most complete offering of laboratory products.
Roller bottles are one of several production cell culture platforms, which include market-leading innovations such as the Thermo Scientific Hyclone Single Use Bioreactor (S.U.B) and the Thermo Scientific Nunc Cell Factory system. These systems are critical for the production of vaccines, monoclonal antibodies, recombinant proteins and cell-based therapeutics.
The recent announcement of a new manufacturing facility in Shanghai, coupled with this acquisition, demonstrate Thermo Fisher's commitment to invest in innovative product platforms and to become the most comprehensive provider of bioproduction products in the industry.
'We are excited to announce this addition to our laboratory products portfolio,' says Verner Andersen, vice president and general manager, Thermo Fisher Scientific. 'As a result, we will ensure the continued availability of this product line to our customers using roller bottles in their validated manufacturing processes.
'This focus reinforces our commitment to be the leader in bioproduction processing by offering a full range of complementary production cell culture products.'
The transaction is expected to close in the second quarter of 2011, subject to satisfaction of certain closing conditions. Representatives from Thermo Fisher Scientific and BD are working together to co-ordinate a seamless transition of products through the supply chain to meet the demand requirements of existing customers. Manufacturing of the newly acquired line of polystyrene roller bottles will be relocated to Thermo Fisher's Fairport, N.Y. facility.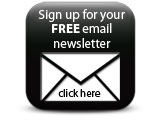 For additional information on the full assortment of Thermo Scientific roller bottles, visit www.thermoscientific.com/.
Companies