Thermo Scientific introduces new HPLC column for biotherapeutic drug development
Offers high-resolution mass determination of mAb variants, ADCs and proteins
The MAbPac RP column is for analytical chemists requiring accurate mass determination of mAb variants, ADCs and proteins
A new high-performance liquid chromatography (HPLC) column for reversed-phased chromatography separation of monoclonal antibodies (mAbs) and their fragments has been introduced by Thermo Scientific.
The MAbPac RP column is for analytical chemists requiring high-resolution accurate mass determination of mAb variants, antibody drug conjugates (ADCs) and proteins, as well as those conducting high-resolution separation of mAbs and mAb fragments (including LC, HC, Fc, Fab, scFc, and F(ab')2).
With mAbs already representing more than a third of all biopharmaceuticals in development, reliable and rapid characterisation of these compounds is becoming increasingly vital for many labs, the company says. The MAbPac RP column has been optimised for mAb LC/MS and LC/UV separations: its thermal and pH stability yields consistent separations, while the polymeric resin has a pore size that is optimal for mAbs.
'These columns provide outstanding resolution for monoclonal antibodies and related biomolecules,' said Dr Xiaodong Liu, Director of Chromatography Consumable R&D for Thermo Fisher.
'In addition to being rugged, they offer users in biopharma R&D and academia high efficiency with a low carry-over, coupled with excellent compatibility with mass spectrometry and high throughput capabilities.'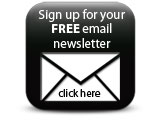 The new MAbPac column complements the existing Thermo Scientific MAbPac family of columns, including the MAbPac SEC-1, MAbPac HIC family of columns, MAbPac SCX-10, and MAbPac Protein A, as well as the BioRS UltiMate 3000 system.
Featured Companies