Three Oystar carton packaging lines go to Hong Kong
To produce cough syrup sachets for Bright Future Pharmaceutical
The Oystar A+F ModuLine carton packaging line
Three new Oystar A+F ModuLine carton packaging lines are to be installed at the Hong Kong facilities of Bright Future Pharmaceutical to package cough syrup sachets.
The lines will be connected to four sachet filling systems with an output of 180 packet strips a minute each. The sachet strips are tested for leakage and weight within the cleanroom. For this purpose, a three-lane weighing system with reject gate has been incorporated into each of the lines. Upon successful testing, the sachet strips leave the cleanroom on a slide, are stacked into product carriers and then transported to the A+F ModuLine carton packing machine in a fully automated process.
Within the carton packing system, the sachets are removed from the product carriers and packed into cartons in sets of 5, 10 or 50 strips. The cartons themselves are erected from flat blanks, packed, glued and sealed.
Every A+F ModuLine is also equipped with a laser printer for coding the completed cartons before they are transferred to other machines for final packaging. The entire system is subject to IQ/OQ documentation and validation.
Bright Future Pharmaceutical, founded in 1993, is already using various tube filling machines and carton packing machines manufactured by Oystar IWK. This is the first order order for the new management team at Oystar A+F (Automation + Fördertechnik), headed by Managing Director Achim Wapniewski since 31 December 2012.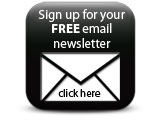 The company specialises in the design, manufacturing and servicing of fully automatic final packaging systems.
Companies