TiGenix appoints Gri-Cel CEO and COO to Board of Directors
Following strategic investment of EUR12m by Grifols
TiGenix, a European cell therapy company based in Leuven, Belgium, has appointed Dirk Büscher and José Terencio to its Board of Directors. The move follows the recent €12m investment by Gri-Cel in TiGenix. Gri-Cel is a fully-owned subsidiary of Grifols, a world leader in plasma-derived therapeutics.
The two men have replaced Nico Vandervelpen (LRM Beheer) and Joël Jean-Mairet (Ysios Capital Partners), who have resigned from the board.
Büscher was previously Vice President of R&D at Cellerix. He obtained his PhD in biology and immunology from the University of Hannover, Germany, and as a postdoc specialised in molecular developmental biology and stem cell research at the Salk Institute in La Jolla, California. He has served as industry expert on mesenchymal stem cells at the European Medicines Agency and is a member of the Board of Directors of VCN Biosciences and Araclon Biotech.
Terencio was formerly Director of R&D at Laboratorios Grifols. Before that he was at the R&D centre of Grupo Ferrer. With more than 18 years of experience in the pharmaceutical industry, he has particular expertise in drug discovery and the development of small molecule therapeutics.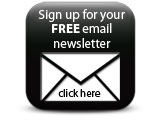 Terencio obtained his PhD in CNS Pharmacology from the University of Barcelona. He is also a member of the board of VCN Biosciences.
Companies