TiGenix makes two appointments
A new Chief Medical Officer and VP of Medical Affairs and New Product Commercialisation join the company
Belgian biopharmaceutical company TiGenix, which is focused on developing and commercialising novel therapeutics from its proprietary platform of allogeneic, expanded adipose-derived stem cells (eASCs), in inflammatory and autoimmune diseases, has appointed Dr Marie Paule Richard as Chief Medical Officer, and Dr Mary Carmen Diez as Vice President Medical Affairs and New Product Commercialisation.
Dr Richard is an immunologist with more than 25 years experience in the global biopharmaceutical industry, including Chief Medical Officer at Aicuris in Germany; Vice President, Clinical Development, Pharmacovigilance and Medical Affairs at Crucell in Switzerland; and Vice President Vaccines Clinical Development at Sanofi Pasteur in France. She successfully led the development and regulatory approval of several products in Europe and in the US. As Chief Medical Officer at TiGenix, Dr Richard will be responsible for the development of Cx611 in both early rheumatoid arthritis and severe sepsis, for the completion of the ongoing European Phase III trial with Cx601 in complex perianal fistulas in Crohn's disease, and for the preparation and implementation of the development plan of Cx601 in the US.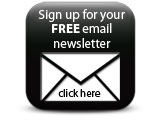 Dr Diez, a medical doctor specialising in Internal Medicine and Infectious Diseases, has more than 20 years experience in the biopharmaceutical industry. She joins from Meda Pharma, where she was International Medical Marketing Director for the last nine years. Prior to that, she worked for a number of pharmaceutical companies including Asta Médica, Pfizer and Dupont Pharma. As Vice President, Medical Affairs and New Product Commercialisation, Dr Diez will be responsible for the medical affairs function across the company and, more importantly, she will be directly in charge of preparations for the launch of Cx601 in Europe.
Companies