Tillotts Pharma sets up affiliates in Czech Republic and UK
To focus on Asacol and Octasa brands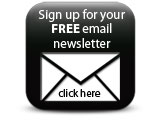 Tillotts Pharma is continuing its European expansion in two new markets after establishing Tillotts Pharma Czech in Prague and Tillotts Pharma UK in Luton.

The specialist Swiss pharma company, which focuses on products, medical devices and diagnostics in the field of gastroenterology, said the new affiliates will initially focus their activities on the mesalazine product, branded Asacol in the Czech Republic and Octasa in the UK, including their marketing and promotion.

Tillotts Pharma established affiliates in Ireland in 2005 and in the Nordic countries in 2009. The company is now present in 11 countries in Europe through its affiliates. It has a distribution network covering more than 50 countries worldwide.

'We are striving to become a preferred partner to the healthcare professionals and patients by offering state of the art services and products within our area of expertise,' said Mattias Norrman, chief commercial officer at Tillotts.

Tillotts Pharma, headquartered in Rheinfelden, Switzerland, is a subsidiary of Japanese company Zeria Pharmaceutical Co. It also has an integrated contract research and manufacturing organisation, Tillotts Services, which specialises in liquid-fill encapsulation using two-piece, hard-shell capsules.


Companies