Titertek and Berthold Detection Systems join forces
As Titertek-Berthold the new company will continue to operate from sites in the US and Germany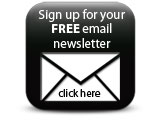 US firm Titertek Instruments and Germany based Berthold Detection Systems have joined forces. No financial details have been revealed.

The new company, to be called Titertek-Berthold, will continue to operate from sites in Huntsville, Alabama, US and Pforzheim, Germany.

Titertek Instruments has 35 years of experience in the production of assay processing, liquid handling automation and detection systems. The firm's zoom microplate washers and dispensers, Titan stackers and MAP workstations are well-known in the high throughput screening community for sample throughput and reliability. The Titertek site occupies a 35,000ft2 facility in the Cummings Research Park, Huntsville, Alabama. Titertek is an FDA registered manufacturer.

Berthold Detection Systems was founded in 1996 and specialises in bio-and chemiluminescence instrumentation. Products include the FB14 battery operated field luminometer; the FB12 and Sirius standalone tube luminometers; and the Orion product line for microplate measurement. Berthold Detection Systems is an FDA registered manufacturer certified to ISO 9001:2008 and ISO 13485 (covering medical device regulations).

Combined, Titertek-Berthold has clients in academic research, biotech research and product development, pharmaceutical research and product development, vaccine development, food research, food quality control, human and veterinary diagnostics, diagnostic research and quality control.

The new company says it plans to expand its product portfolio significantly going forward.


Companies