Toxys and Unilever collaborate to develop ReproTracker assay
ReproTracker is a human cell assay for in vitro teratogenicity testing
Toxys and Unilever Safety and Environmental Assurance Centre (SEAC) have entered into an agreement to further validate and expand the ReproTracker assay.
The ReproTracker assay will be further validated with various classes of reference compounds. Quantitative dose-response models will be developed for the assay's biomarkers to define the developmental toxicity of test agents at doses that are relevant for human exposure. Protocols will also be developed for human induced pluripotent stem cell (hiPSC) differentiation into bone cells (osteoblasts) as well as an endpoint within ReproTracker to cover skeletal developmental toxicity.
Testing for developmental toxicity according to current international guidelines requires large numbers of animals. The current ReproTracker in vitro teratogenicity assay has been available to clients since 2020 and monitors the differentiation of stem cells into functional heart, liver and neural tissues. The assay has been validated using various reference compound libraries and has shown a high predictivity for the detection of in vivo teratogenic compounds. Toxys says the assay allows a faster and more cost-effective developmental toxicity hazard identification for novel and existing drugs and chemicals.
The intent of the collaboration with Unilever is to extend and further validate ReproTracker in order to design a teratogenicity strategy to ensure product safety without generating animal data.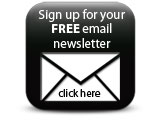 "We are very excited about the collaboration with Unilever to further validate and extend ReproTracker and further support the non-animal safety testing of novel chemicals, cosmetics and consumer products. Toxys is continuously looking for opportunities to expand and improve its portfolio of unique animal-free assays for chemical safety testing. With its long-standing expertise in non-animal human safety testing, Unilever SEAC is an ideal collaborator for Toxys," said Dr Giel Hendriks, CEO of Toxys.
Companies