Traditional Chinese medicines are not what they appear to be
Researchers find that some contain illegal substances not fit for human consumption
Several brands of traditional Chinese medicines have been found to contain illegal substances not fit for human consumption, according to a study carried out by Australia, Perth-based Curtin University, Murdoch University, also in Perth, and the University of Adelaide.
Researchers from the three universities tested 26 widely available medicines and found that more than 90% of them contained ingredients not listed on the products' labels.
Half contained toxic amounts of heavy metals such as arsenic, cadmium and lead, and another contained strychnine, often used as rat poison.
Others were found to have contained undeclared over-the-counter drugs, such as paracetamol (acetaminophen), ibuprofen, dexamethasone (a steroid), cyproheptadine (antihistamine), as well as warfarin (blood thinner) and sildenafil, the active ingredient in Viagra.
One of the more alarming results from the study, published in the journal Nature Scientific Reports, was the discovery of trace amounts of animal DNA in certain medicines. Researchers found the DNA of a snow leopard, an endangered species, in one, and DNA from pit vipers, frogs, cats and dogs in others.
However, researchers were unable to determine if these animal traces were in all cases deliberately introduced or the result of accidental contamination.
Traditional Chinese medicines are marketed as a more natural herbal alternative to synthetic drugs, but these findings prove that is not quite the case. According to the scientists involved, the next step is to expand their research by studying 300 more widely available herbal medicines.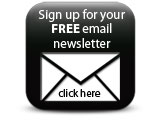 Researchers used a new method of DNA sequencing, combined with toxicological and heavy metal screening by separation techniques and mass spectrometry, to assess the medicines.