Trillium Therapeutics appoints Dr Tayton-Martin to Board of Directors
Trillium Therapeutics, a clinical stage immuno-oncology company developing innovative therapies for the treatment of cancer, announced Dr Helen Tayton-Martin has been appointed to its Board of Directors.
Dr Tayton-Martin, Chief Business Officer at Adaptimmune, has more than 25 years of experience working within the pharma, biotech and consulting environment in disciplines across preclinical and clinical development, outsourcing, strategic planning, due diligence and business development.
She co-founded Adaptimmune from the former company, Avidex, here she had been responsible for commercial development of the soluble TCR program in cancer and HIV therapy from 2005 to 2008.
Dr Tayton-Martin transitioned to become Adaptimmune's Chief Business Officer in March 2017, having served as its Chief Operating Officer since 2008, a role in which she oversaw the transition of all operations in the company from 5 to 300 staff, through transatlantic growth, multiple clinical, academic and commercial collaborations and private and public financing through to its NASDAQ IPO.
Today, Dr Tayton-Martin is responsible for optimising the strategic and commercial opportunity for Adaptimmune's assets, leading business development and commercial activities.
Her role encompasses all aspects of pipeline and technology assessment, strategic portfolio analysis, integrated programme management and commercial planning and partnerships, including the company's strategic partnership with GSK.
Dr Tayton-Martin holds a PhD in molecular immunology from the University of Bristol, UK and an MBA from London Business School.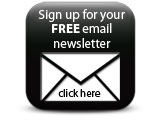 Dr Calvin Stiller, Chair at Trillium Therapeutics, said: "We welcome Dr Tayton-Martin to the Board of Trillium Therapeutics. Helen's experience and involvement with a wide variety of operational and strategic activities in a rapidly growing life sciences company makes her addition to our board very opportune."
Companies