Two processes in one from Bosch ADV steriliser
Suitable for vacuum sterilisation of porous loads and steam/air sterilisation of liquids
The ADV steriliser unites equipment sterilisation using the vacuum process with product sterilisation using the steam/air mixture process on one machine
The ADV steriliser from Bosch Packaging Technology is suitable for vacuum sterilisation of porous loads, as well as for sterilisation of liquids using the steam/air mixture process. The combination of both processes on one machine offers high flexibility, the German firm says.
The unit has been built by Bosch subsidiary Schoeller-Bleckmann Medizintechnik (SBM), of Ternitz, Austria, which offers an autoclave sterilisation portfolio that includes standard modules as well as customised solutions for the pharmaceutical sterilisation of products and equipment.
The steam/air mixture process is used for the sterilisation of liquids in open, semi-closed and closed containers. It is characterised by dry removal of the containers from the steriliser. During the sterilisation process, the steam/air mixture is circulated inside the chamber by ventilators, and a homogenous temperature distribution is achieved. Internal heat exchangers circulate sterile air for cooling. During the entire process, counter-pressure is maintained in the chamber to prevent damage to the product. At the end of the cycle, dry removal of the load is possible.
The vacuum process is especially suitable for sterilising machine parts, filters, rubber stoppers and equipment.
Rigid and porous loads, as well as machine cavities, can be sterilised using the steam/vacuum process. Pre-vacuum steps ensure the elimination of air from the chamber. Heating and sterilising is achieved by saturated steam. Depending on the load, this step is followed either by a drying vacuum or jacket cooling.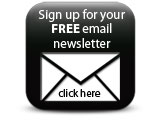 The ADV has been developed for use by research institutes and laboratories, as well as in the pharmaceutical and biotechnical industries. It sterilises goods packed in blisters, machine parts, contact lenses, blood bag systems and nested glass syringes, ampoules and vials, and glass or plastic bottles.
Companies