UBM Live virtual conference focuses on track and trace solutions
Will examine the key issue of counterfeit drugs in the pharmaceutical supply chain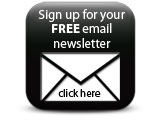 UBM Live and UBM Canon, a division of UBM, is organising a virtual conference that will examine counterfeit drugs, which is one of the key issues facing the pharmaceutical supply chain.

Pharmaceutical Track and Trace Authentication: The Fight against Fake Drugs will take place on 13 September 2011 from 12:00 to 20:00 Paris time, 11:00 to 19:00 London time and 06:00 to 14:00 New York time.

UBM brands InnoPack and Pharmapack in association with CPhI Conferences and Pharmaceutical & Medical Packaging News will present the conference.

The event will include resources for buyers and sellers of technologies and services that address track and trace applications, authentication, labelling and coding, tamper evidence, automatic identification, among others.

The online format will offer a tradeshow-like set-up with supplier webinars, two "exhibition halls" and a line up of featured speakers. Event registration is available by visiting: www.TrackandTraceEvent.com

Confirmed speakers include the European Federation of Pharmaceutical Industries and Associations (EFPIA), EDQM – Department for Biological Standardisation, OMCL Network and HealthCare (DBO), Pharmaceutical Research & Manufacturers of America (PhRMA) and Rx-360, as well as Signature Sponsor, Systech, and Executive Sponsor, Cognex.

'In recent years, issues surrounding counterfeit and tainted ingredients and pharmaceuticals have come to the forefront of the pharmaceutical and biopharm industries,' said Haf Cennydd, brand director of UBM Live.

'These concerns not only affect the players within these sectors, but they also trickle down to end-users and put patient's lives at risk. It is of exceptional importance that ingredients used for the manufacture of pharmaceuticals are not only authentic and safe at the time of production, but are also transported in a secure fashion so that they are not compromised at any point along the way.'

The online format of this event eliminates travel costs and allows exhibitors and attendees to participate from anywhere in the world.

UBM Live said exhibitors would have access to a targeted audience of senior pharma decision makers who are seeking to find solutions for the growing threats of quality and counterfeiting in pharmaceutical ingredients production.

Attendees will have the opportunity to directly interact with exhibitors who provide the services and products they seeking, as well as having access to an easily navigable programme of sessions presented by industry leaders.


Companies