UK Government boosts Advanced Therapy Medicinal Products
A project has been funded by Innvoate UK to create a standardised approach to the implementation of this treatment
The SAMPLE programme (Standard Approach to atMP tissue colLEction) is a programme to help build capacity for the NHS to expand the use of a new generation of cell and gene therapies for cancer and non-cancer illnesses.
The programme has been given the green light by Innovate UK, the UK's innovation agency, by way of an award and funding.
The award made by Innovate UK through the Industrial Strategy Challenge Fund, is supporting the SAMPLE programme with a project to standardise the way cell and gene samples are collected then modified to become Advanced Therapy Medicinal Products (ATMPs).
The number of patients to be treated with ATMPs is predicted to rise to 10,000 per annum over the next decade, from approximately 200 patients in 2018. This will require a doubling or tripling in sample processing capacity to support the level of activity.
To streamline treatment with ATMPs, the SAMPLE programme will focus on developing a standardised approach to the collection of tissue and cell-based starting materials, processing, and storage within the NHS, by building on existing resources and capabilities.
ATMPs have significant health, economic and organisational implications which need to be considered before the usage increases. This project is proactively addressing the necessary organisational changes needed to address this.
Dr Ian Campbell, Interim Executive Chair, Innovate UK for UKRI, said: "The project announced today will bring real benefits to patients and boost the knowledge economy as part of the government's modern Industrial Strategy."
Innovate UK has funded not only the SAMPLE study but the development of the Advanced Therapy Treatment Centres themselves.
Fiona Thistlethwaite, Medical Oncology consultant at The Christie and a SAMPLE project lead, said: "SAMPLE represents a fantastic opportunity to link UK partners from across the NHS and industry to establish standard practices in the complex but very exciting field of Advanced Therapies."
This programme is in line with the UK government's push to make the country a hub for advanced therapies.
Collaborators
The project will be led by a team of researchers from a cancer centre called The Christie, part of the Manchester Cancer Research Centre. This team will be working with a nationwide consortium of NHS Trusts (Manchester University NHS Foundation Trust, Guy's and St. Thomas' NHS Foundation Trust, Newcastle upon Tyne), NHS Blood and Transplant and the Scottish National Blood Transfusion Service and industrial partners Asymptote, TrakCel, Immetacyte and Autolus.
The Cell and Gene Therapy Catapult site will also support the project in its role of coordinator of the Advanced Therapy Treatment Centre Network.
This programme also links together a national network of Innovate UK funded Advanced Therapy Treatment Centres including iMATCH (Innovate Manchester Advanced Therapy Centre Hub), the Northern Alliance Advanced Therapies Treatment Centre (encompassing Newcastle, Leeds and Scotland) and the Midlands and Wales Advanced Therapies Treatment Centre (comprising Birmingham, Nottingham and Wales).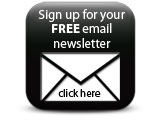 Innovate UK has already committed to supporting Advanced Therapy Treatment Centres until 2021.