UK drug update - November 2003
Organon Laboratories has made available Zispin SolTab orodispersible tablets. The tablets contain 30mg of the noradrenergic/serotonergic enhancer mirtazapine.
Wyeth Pharmaceuticals has launched InductOs. The kit for implantation comprises 12mg of the recombinant human bone morphogenetic protein-2 dibotermin alfa powder, with accompanying solvent (water for injections) for reconstitution of the powder and a matrix.
Thornton & Ross has introduced a 1mg/ml sugar-free oral solution of the opiate methadone.
Niche Generics has marketed 10mg, 20mg and 40mg tablets of the 5HT reuptake inhibitor citalopram.
Almus Pharmaceuticals has brought out 2mg capsules of the opiate loperamide.
Abbott Laboratories has launched Humira injection. The product contains 40mg of the recombinant human monoclonal antibody adalimumab as solution for injection.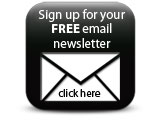 Novartis has added a 10mg vial of Simulect containing the immunosuppressant basiliximab to its range of products.
Companies