US FDA approves BioMarin plant expansion
Biotechnology | Finance | Regulatory
Doubles current capacity at Novato, CA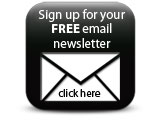 The US FDA has granted approval for a manufacturing facility expansion at BioMarin Pharmaceutical's plant in Novato, CA, US.

The firm says the new facility will support up to US$1bn in revenue for its enzyme replacement therapy portfolio, which includes complex glycoprotein products produced by mammalian cells.

BioMarin says the project encompassed more than merely expanding the existing facility. The scale of operations at the cell culture stage of production has been doubled and tripled at the initial purification stage. Numerous technology and automation control enhancements have also been implemented to facilitate manufacturing flexibility in accordance with GMP, and High Temperature Short Time (HTST) technology for pre-treatment of media was implemented, lowering the risk for potential viral contamination.

Jean-Jacques Bienaime, chief executive of BioMarin, said the approval would support the manufacturing requirements for anticipated sales of its commercial products as well as its clinical and pre-clinical programmes.

The Novato manufacturing facilities will also produce clinical trial material for BioMarin's pipeline protein products including GALNS for MPS IV, PEG-PAL for PKU, a CNP analog for Achondroplasia and a new biologic to be unveiled shortly, he added.

'The facility expansion will also be the initial site of commercial production for GALNS for MPS IVA, if Phase III results are positive in the second half of 2012,' he said.

Bienaime said the next phase in the firm's manufacturing capabilities expansion would occur in a recently purchased facility in Ireland.

The Novato plant was first licensed for production of Aldurazyme for MPS I in 2003, then Naglazyme for MPS VI in 2005. This facility expansion, adjacent to the current commercial plant, is now approved to manufacture Naglazyme.


Companies