US FDA warns pharmaceutical labelling company CBSChem about sloppy record keeping
After inspections at its plants in Hong Kong and Arizona, US
The US Food and Drug Administration has warned CBSChem, a pharmaceutical labelling company, about cGMP several failings in its labelling/relabelling of active pharmaceutical ingredients at its plants in Hong Kong and at Tempe, Arizona in the US.
FDA inspectors visited the company in April and June last year and identified deviations from current good manufacturing practice (CGMP) in its labelling/relabelling processes.
At the Hong Kong plant, the FDA pointed out that the firm had not kept records for the complete traceability of the APIs that it distributed. For example, records for 23 lots of APIs did not contain the batch numbers, manufacturing dates and expiration or retest dates. The FDA also observed inconsistent record-keeping practices with regard to the original manufacturer including the manufacturer's identity, address, batch number, purchase, receipt, transportation, distribution, and Certificates of Analysis (COAs).
In addition, inventory records did not contain sufficient information to identify and track the APIs received by and distributed from CBSChem.
CBSChem had not provided sufficient detail regarding how it would maintain and control appropriate records to ensure supply chain reconcilability of its APIs. Nor did the company identify the personnel or work units responsible for these activities.
The inspectors also said the firm's practice of storing unlabelled APIs inside inadequately labelled totes and not segregating returned from incoming APIs without clear separation or identification could have led to mix-ups.
CBSChem was also rapped for not having a Quality Unit responsible for reviewing and approving CGMP documents and procedures.
The plant in Arizona did not relabel and hold APIs under appropriate CGMP controls, nor did it maintain complete records for APIs, which meant that they could have been misbranded or incorrectly labelled.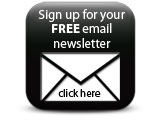 'It is apparent that you have not implemented a robust quality system at your firm,' the FDA told CBSChem. 'The FDA strongly recommends that your executive management immediately undertakes a comprehensive evaluation of your global operations to ensure compliance with CGMP requirements.'
Companies