US biopharma companies remain committed to research, in spite of challenges
PhRMA members invested US$48.5bn in R&D in 2012
John Castellani
Investment in research and development by members of the Pharmaceutical Research and Manufacturers of America (PhRMA) remained strong at an estimated US$48.5bn in 2012, slightly down from $48.6bn in 2011, in spite of economic, scientific, and business challenges. These efforts are highlighted in PhRMA's 2013 Biopharmaceutical Research Industry Profile. The 2012 figure is investment made by PhRMA's 31 members.
PhRMA says the figure reflects the biopharmaceutical sector's continued standing as the most research-intensive industry in the US. Last year, members invested nearly 21% of domestic sales into R&D.
'Investment in research is crucial to bringing new treatments to patients for our most challenging and costly diseases,' said John Castellani, PhRMA president and CEO. 'The US biopharmaceutical sector – led by our member companies – is a major contributor to American innovation and to the domestic economy.'
This commitment to R&D is demonstrated in the robust biopharmaceutical pipeline, which has a high proportion of potential first-in-class medicines and therapies targeting diseases with limited treatment options.
Investment in research is crucial to bringing new treatments to patients for our most challenging and costly diseases
According to a PhRMA report released earlier this year, more than 5,400 medicines are in development globally, representing future opportunities for new, cutting-edge medicines to improve patient care and bring value to the US healthcare system.
The biopharmaceutical industry's approach to R&D continues to evolve and adapt to scientific advancements, rising drug development costs and changing regulatory requirements. Companies are increasingly focused on targeting some of the most complex diseases such as Alzheimer's, cancer and Parkinson's, and are identifying advances in technology to improve R&D productivity and efficiency.
In addition to conducting research in-house, biopharmaceutical companies increasingly support research through corporate venture capital funds, licensing agreements with other companies, and public-private partnerships. As the complexity of the science requires broader expertise, these collaborative efforts allow companies to diversify their portfolios and to access new technologies that can result in R&D efficiencies, PhRMA said.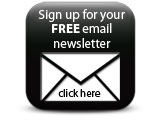 The biopharmaceutical research sector supports nearly 4 million jobs in the US and the overall impact of the sector on the domestic economy is $917bn annually. Since 2000, PhRMA member companies have invested approximately $550bn in research and development of new therapies for a wide range of diseases such as diabetes, heart disease and HIV/AIDS.