US biopharma firms continue to invest in r&d despite recession
Results of research carried out by PhRMA and Burrill are encouraging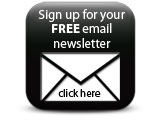 In spite of the economic recession, pharmaceutical research and biotechnology companies in the US invested a record US$65.3bn last year in r&d into medicines and vaccines, up more than US$1.5bn from 2008, according to analysis by Pharmaceutical Research and Manufacturers of America (PhRMA) and US life sciences venture capitalist Burrill & Company.

The PhRMA estimates that its members spent US$45.8bn on pharmaceutical r&d last year, while non-PhRMA members in the US spent around US$19.5bn, according to Burrill & Company.

Research spending as a percentage of sales remained high in 2009, the research found. Over the past nine years, US pharmaceutical research companies have consistently invested around 18% of domestic sales on r&d.

'America's biopharmaceutical research sector takes great pride in its global leadership in the development of new life-saving treatments and cures,' said PhRMA ceo Billy Tauzin. 'Over the past year the economic challenges have been enormous, but our industry's continued commitment to r&d is bringing hope to millions of patients around the world.'

As in past years, an increasing number of potential new drugs are entering clinical testing, with more than 2,900 medicines in clinical trials or awaiting review by the US Food and Drug Administration, compared with 2,400 in 2005. The current pipeline includes more than 800 medicines to treat cancer, more than 300 that are specific to rare diseases and more than 300 medicines for heart disease and stroke.

'If we want to maintain our leadership in biopharmaceutical r&d – and the subsequent value it brings to our state and national economies – it is critical that the US preserve policies that make such research possible,' added Tauzin.