US government backs Ellume COVID-19 home test
The test uses AnteoTech's AnteoBind molecular glue
Ellume has secured a $231.8 m agreement with the US government to support accelerated manufacture of its COVID-19 home test.
The test makes use of AnteoTech's AnteoBind technology and is the first rapid self-test for SARS-CoV-2 detection authorised by the FDA for use without a prescription, the companies claim. Through the AnteoBind technology and the expertise and know-how delivered via its contract services in assay development and bioconjugation, AnteoTech continues to address the pressing challenges of the point-of-care diagnostics, biopharmaceutical and vaccine development markets.
AnteoBind is a nano-sized molecular glue designed to facilitate fast and reliable bioconjugation. Its aimed to improve quality control, candidate screening and efficacy-measurement processes in biopharmaceutical and vaccine development.
The home test provides results in 15 minutes or less, detecting SARS-CoV-2 in both symptomatic and asymptomatic individuals.
"With the Ellume test receiving FDA authorisation and subsequent significant financial backing from the U.S. Government, this is further evidence of the immense value the AnteoBind technology continues to bring to the life sciences industry for life-changing solutions," said Derek Thomson, CEO of AnteoTech.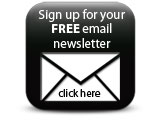 Dr Sean Parsons, CEO of Ellume, said "Our recent emergency use authorisation was a key milestone in our mission to make a significant contribution to global health. AnteoTech's AnteoBind has greatly assisted us in the development of a highly sensitive test that is vital for an effective COVID-19 mitigation strategy. We look forward to our continued partnership with AnteoTech as we deliver accurate diagnostic solutions to the market."
Companies